As a director of Yellowbus Solutions it is my job to constantly assess what decisions have been made and consider "are they still good decisions?" This led me to review why we chose Westlakes Science & Technology Park for our Cumbria office. What we know now but did not know when we made the initial decision is that the Westlakes Management team from Britain's Energy Coast are great people to work with, friendly, accommodating and always about for chat when needed.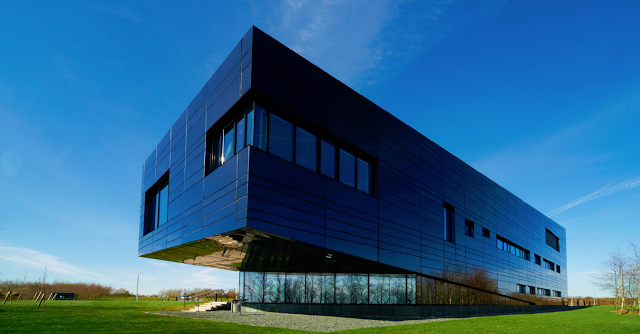 Image: University of Manchester's Dalton Cumbrian Facitlity
By far the most impressive attribute for us as a company is their willingness to listen to new ideas from their tenants. They do not fear innovation and new technologies.
Since moving onto the business park we have worked with Britain's Energy Coast on projects that include local Internet connectivity, networking events and some local business community projects.
During a recent conversation with Michael Pemberton, CEO at Britain's Energy Coast it was exciting to hear about the new development plans for the park, and how they're also constantly working on improving. The park has a long-standing relationship accommodating companies linked to the Nuclear Industry however a wide range of business sectors are also welcomed. Yellowbus were drawn to the Westlakes park as a preferred choice due to, the great location, our existing & growing Cumbria client base and we do have focus on working with the Nuclear, Engineering, Energy and Science companies.
As a business owner, decisions about location of business premises should not be taken lightly. Situated a few miles away from the Sellafield site is a great advantage and an added bonus is the scenic views and the splendour of the beautiful countryside location, this is what makes Westlakes Science & Technology Park stick out from the rest. Yellowbus Solutions Ltd have become the new internet connectivity supplier of choice to Westlakes Science and Technology Park.
Leasing an office space has its demands on business owners, sometimes things can be overlooked and get missed, like the quality of the internet and telecoms. This is where Yellowbus Solutions can help, we have a solid infrastructure around the Westlakes park and pre-wired offices to make your installation and setup extremely fast and easy; another bonus is the simple fact that we are on-site and have readily available support, this means amazing response times to local issues and problems.
To simplify why Westlakes is a great place to work from please see the list of great reasons why you need to consider this park.
Friendly Landlord willing to work with you in getting to where you need to be as painlessly as posssible
Flexible approach to contracts, accommodating future expansion plans
Free Wifi in Restaurants, Meeting Rooms and free parking
Fast Internet with Fast Turnaround
Fantastic working Environment
Close proximity to many Nuclear related companies and sites
Great Local Business Network
Learn more about Britains Energy Coast at http://britainsenergycoast.co.uk/westlakes-science-park/
I hope this has helped in your quest for office premises whether that is a move or extra office locations, if you would like a chat about it then feel free to ring me on 01925 838386 or email me on mark.bowater@yellowbus.uk. For companies moving location download our free "Office Move Checklist" here.
---