Specialist Managed IT Support and Cloud Services provider Yellowbus Solutions has joined Avoira, a company focusing on the provision of Unified Communications (UC) and Collaboration, Audio Visual, Radio and Security. M&A advisor BCMS advised the shareholders of Yellowbus throughout the transaction.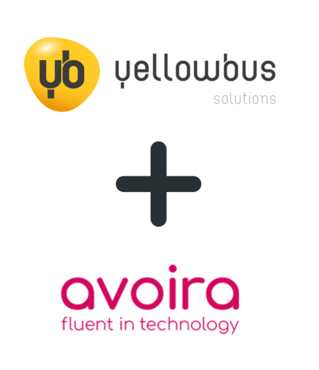 Established in 2000, and with premises in Warrington, Cheshire and Sellafield, Cumbria, Yellowbus is a dynamic Managed Services business, delivering Managed IT, Cloud services, Network & Infrastructure solutions and a suite of connectivity solutions for its committed client base. Yellowbus has an expertise in the nuclear, engineering and central government sectors, and operates a Security Cleared Network Operations Centre (SC-NOC), which enables remote monitoring of clients' critical infrastructure.
Under the terms of the transaction, Yellowbus will join other communications divisions within Avoira as the heart of the IT business. Headquartered in Bury, Avoira was created on 1 July 2019 through the merger of longstanding data, networking and communications specialist, Pennine, two-way radio solution provider Co-Channel and Videonations, one of the UK's leading independent AV & VC specialists. It was joined on 1 January 2020 by Rocom, which, with a £10m inventory incorporating 7,000 stock lines, is the UK's largest specialist supplier of communications products, solutions and services.
Avoira provides single-source integrated solutions backed by specialist expertise and support services. These embrace unified communications, mobile, VoIP and hosted business telephony and data facilities, networking, IT support and managed support services, digital signage, interactive display, projectors and wireless presentation systems.
The deal will see Yellowbus commercial director, Mike Douglass, head up the IT Business under Avoira.
"Amazing news for our team, our clients and the sector"
Commenting on the transaction, Mike Douglass said: "At Yellowbus, we have been on a mission to make an impact on improving how IT & technology is implemented across nuclear and associated industries. Working in these sectors takes experience, a close network and deep understanding of the importance of security and service performance. We were already in discussion with Avoira and had positive vibes from day one with their company values and how they treat their teams and clients."
The impact of the deal is expected to deliver multiple benefits for all parties. Mike adds: "This is amazing news for our team, our clients and the wider nuclear sector. The partnership will mean expansion across our services offerings, bolstering skillsets and fast-tracking our mission to become the leading Managed IT provider within nuclear and associated services.
"Moving forward, we will be looking to bolster our Birchwood and Westlake premises to support our service offering and capability expansion. This also gives us access to the G Cloud and tender frameworks, to support the requests we are currently getting from our clients."
Avoira's Managing Director Andrew Roberts explained the synergy behind the deal, and the benefits from the buyer perspective: "This fulfils a long-held ambition - laid out within our growth plan - to develop and extend our IT services offering through the acquisition of a respected and influential player within this space. For us, Yellowbus ticked all the right boxes. ISO27001-certified and with a 20-year trading pedigree, the business offers some great synergies in terms of the sectors Avoira already serves. Yellowbus staff will be bringing their expertise and experience to Avoira and work with Mike to fulfil the potential we have identified."
Getting to the next level – motivation behind the partnership
For many businesses, becoming part of a larger group is the key to accessing new opportunities and sustained further growth.
Mike Douglass explained the rationale behind seeking a partner: "Yellowbus was having great success within the nuclear sector and working with some of the leading names in the space. We are working towards improving Managed IT within the sector, but to make a big enough difference we needed to scale up. We have great technical, project and commercial teams that make this happen, but to get to the next level we needed access to central expertise across finance, HR, legal and other support services. This move allows the Yellowbus team to focus, progress faster, and for us to expand our service offerings to add more value to clients across the board."
---