x5 Reasons you should partner with a Managed Server Provider (MSP)
Being an IT Manager or Technical lead can be a challenging task. In today's fast paced world, one of the main areas businesses can keep growing and staying ahead of the competition is by implementing IT & Technology that aligns with the goals of the business.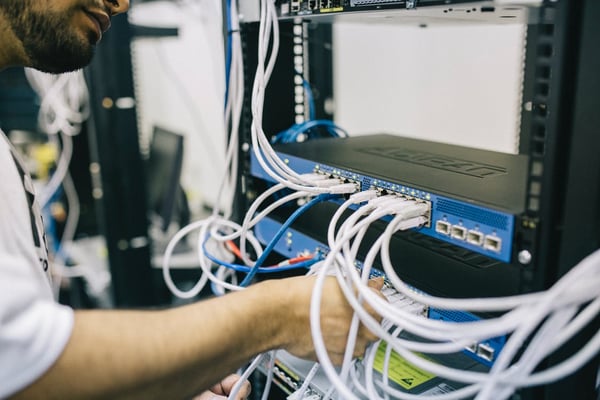 The challenge of being an IT Manager…
The role of an IT Manager can be challenging, you must juggle many areas of the business, keep systems running, ensure users are online and supported, all whilst working on an IT strategy and road map to support future IT and business growth.
There often aren't enough hours in the day to get everything done. Even if you have an internal IT team, there is still a challenge with re-active support & fire-fighting.
Then when you rely on your IT team, what happens when they are off training, on holiday or phone in sick?
X5 Problems that IT Managers & Internal IT teams often face
Time, or lack of it – Struggling to progress, complete projects and constantly getting interrupted
So many Technologies – Tech moves fast, and your expected to be an expert in everything
Vendor Management headaches – With all the IT and Tech, comes many vendor and supplier relationships
Need for Resources / Skillset – It's often not possible to have all the desired skillsets in house.
Reliance on YOU – As an IT Manager/Leader a LOT of people and systems rely on YOU. Are the systems running ok when you're on another project, on holiday or training?
X5 Benefits for an IT Manager & IT Teams to partner with a Managed Service Provider
Working with a Managed IT service Provider & Partner can help you…
1) Free up time for the work you want to be doing. The fun projects, the new tech.
2) Recommend, Manage & Support a wide range of technologies to ensure your working with the best fit technology to support your business.
3) Manage all IT and Technical vendors and be your single point of call
4) Add value through adding additional skill sets and experience to support the business's goals.
5) Take pressure off YOU – Gives you piece of mind to know you have backup, someone watching your systems or giving you the ability to take a holiday without a laptop (unless you want to take it).
Why should you partner with a Managed Service IT Partner?
In a nutshell, IT Manager's and internal IT teams can take presume off themselves, whilst adding value to their business through a wider array of technologies, skillsets, resources and vendors.
Managed service providers often have great vendor relationships that you can take advantage of for purchasing and value add support services.
What now?
If you're an IT Manager, Director or part of an internal IT team and want to discuss how working with a Managed service provider could support your role and business feel free to email advice@yellowbus.uk or call 01925 838386
---