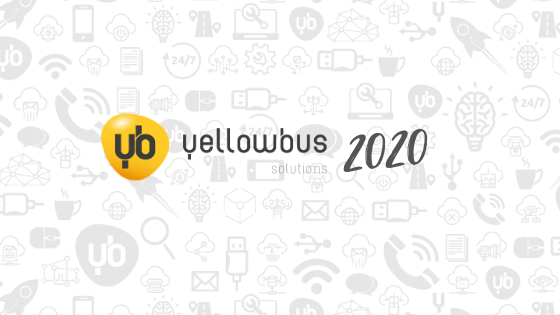 2020 is the year we celebrate & reflect on delivering IT, connectivity and technology to UK businesses for 20 years.

We have gone from strength to strength, but we could not have done it without our clients, team, partners and friends we have worked with along the way.
This article is a kick-off to our Yellowbus 2020 celebrations with a snippet on our history, journey, partnerships and vision for the next 20 years.
Where it all started…
Started in 2000 (in Warrington), Yellowbus was founded with one sole mission – To improve how IT was delivered and supported for businesses within the North West. The original offering was re-active IT support and software development, but as the industry matured, we transitioned and focused on delivering managed IT via pro-active services such as remote monitoring/management, helpdesk, project work and security services.

Along with our pro-active IT offering we expanded from offering just one type of connectivity to a full catalogue of connectivity, hosted telecoms and cloud services.
Technology has advanced rapidly since 2000, and we have had to stay ahead in terms of technology and IT to support our customers businesses and plans.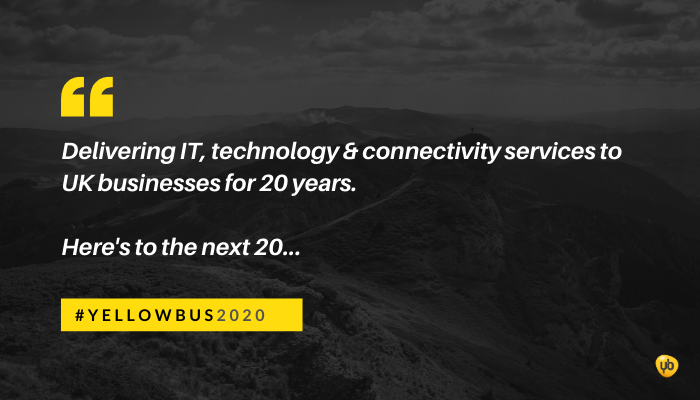 20 Years on Birchwood Park
It all started on Birchwood Park - From our first office in Chadwick House, to our current office within 401 Faraday which is our HQ today. Birchwood Park has been integral in the launch, growth and success of Yellowbus. The partnership we have with the Park and staff is great, and mutually benefits local businesses. The facilities on the Park are second to none, and for any business looking for a great location & community for their team, we highly recommend you come over for a visit.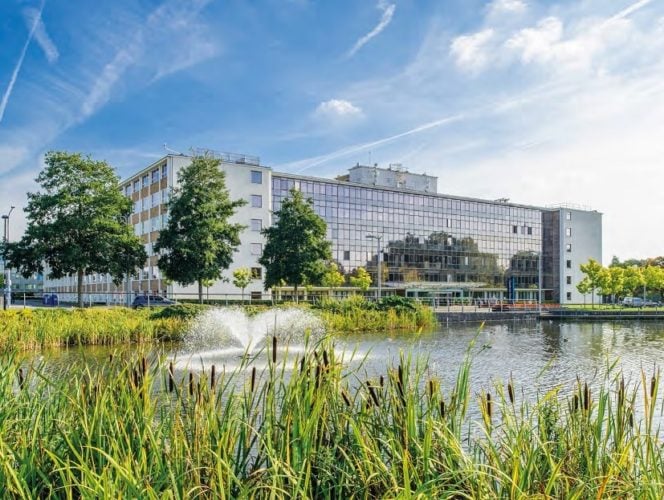 Our biggest achievements in 20 years.
We have had so many highlights in the past 20 years. The below are some of the big ones that we are proud of as a team:
Building the best team & community we could have ever hoped for delivering world class IT services and support


Achieving ISO 9001 Quality, ISO 27001 Information Security & Cyber Essentials Plus accreditations


Becoming one of the leading managed IT service providers within the Nuclear Sector & a recognised name in the sector


Offering High speed connectivity on Birchwood Park since 2000


Launched our fully owned dedicated SC private cloud services


Expanding and opening our second office within Westlakes Science Park, Cumbria


Building solid partnerships with technology vendors like Microsoft, DATTO, ESET, SCALE, & Parallels to name a few


Acquiring Furness Internet to become the main ISP on Westlakes Science Park


Acquiring CBS Solutions Ltd in 2018


Securing partnerships with some of the Nuclear sectors leading names
Partnerships & Friends
Business is all about partnerships - Without our partners we would not have been able to build Yellowbus into the leading IT provider it is today. We choose our partners carefully ensuring they align with our vision and values, and this ensures our clients receive the service their business requires and the quality level they deserve.
Here's what some of our partners say:



"At Datto, our Partners are important to us. When they succeed, we succeed. That's why we partner with Managed IT providers like Yellowbus. As one of our top partners, Yellowbus align with our mission, positively embody our company values and always strive to be thought leaders for the clients they look after. Yellowbus deliver reliable services to their clients, ensuring that speed and flexibility set them apart from enterprise companies. It is a pleasure to work alongside a company who value the importance of building relationships, to bind a successful business partnership. If you strive for peace of mind for your business and want to stay ahead of the curve on today's threat landscape, speak to the experts at Yellowbus."
Katrina Patrick – Strategic Manager - DATTO
"Softcat and Yellowbus have been partnering together for over a decade now. Yellowbus have developed some strong relationships over the years with their customers and work with Softcat to help support some of these customers in a variety of areas across their IT estate. Yellowbus have built up an in-depth knowledge of the Nuclear industry and Softcat have benefitted from this knowledge over the years as we partner with Yellowbus on various projects and JV's for some larger Nuclear customers. Mike, Mike and Mark have built a great business and are all genuinely a pleasure to work with. Here is to the next 20 years"
Gareth Price – Head of Corporate Sales – Softcat



"Yellowbus have been a consistent point of support for Zedsphere over the last 3 years. The team are always responsive and friendly, and they have gone the extra mile for us on a number of occasions. Yellowbus have supported us with full-service IT hardware and software management and we plan to continue our partnership with Yellowbus for many years to come. "
Rick Yates – Managing Director – Zedsphere

"Yellowbus have been a fundamental partner in supporting NNL IT's commitment to improve network coverage and resilience across all of its sites. Yellowbus continue to understand NNL IT needs and collaborate effectively to ensure these are achieved."
Nicola Newton – Head of IT – National Nuclear Laboratory

"We have worked with Yellowbus for over 5 years now always with a positive outcome. The team is knowledgeable and go out of their way to provide the help you need when you need it. No problem is too big or too small – overall they provide a great support service for our business."
Joe Martin – Head of Energy – BEC / Westlakes Science Park
Making an impact
The Yellowbus team have done us proud by taking on various challenges and raising thousands for charities close to our hearts. Below are some of the charities we have supported, and challenges completed during the journey:

Some of the challenges endured by the team:
24 Peak Challenge
Multiple Santa Dash's
Various 5k, 10k, Half and Full Marathons
80KM Ultra Marathon
7 Day Mountain bike race across the Canadian Rockies
21 Mile London River Race (Rowing)
Various long-distance bike rides including a 400 miles tandem challenge
Thank you to the team and all our sponsors for all your hard work in supporting these great causes.
It's all about the niche...
During our journey we realised to become truly world class at what you do, you must zone your services into a niche(s). For us, our niche became offering IT and technology services to the Nuclear and engineering sectors.

With the strong nuclear community around us on Birchwood Park, and now up in Westlakes it made sense that became our focus. We now tailor our offerings to these sectors, and with the added security and quality integrated across our business it means all businesses benefit from these activities. We look forward to expanding our reach into linked sectors such as Aerospace, Space, Defense and science.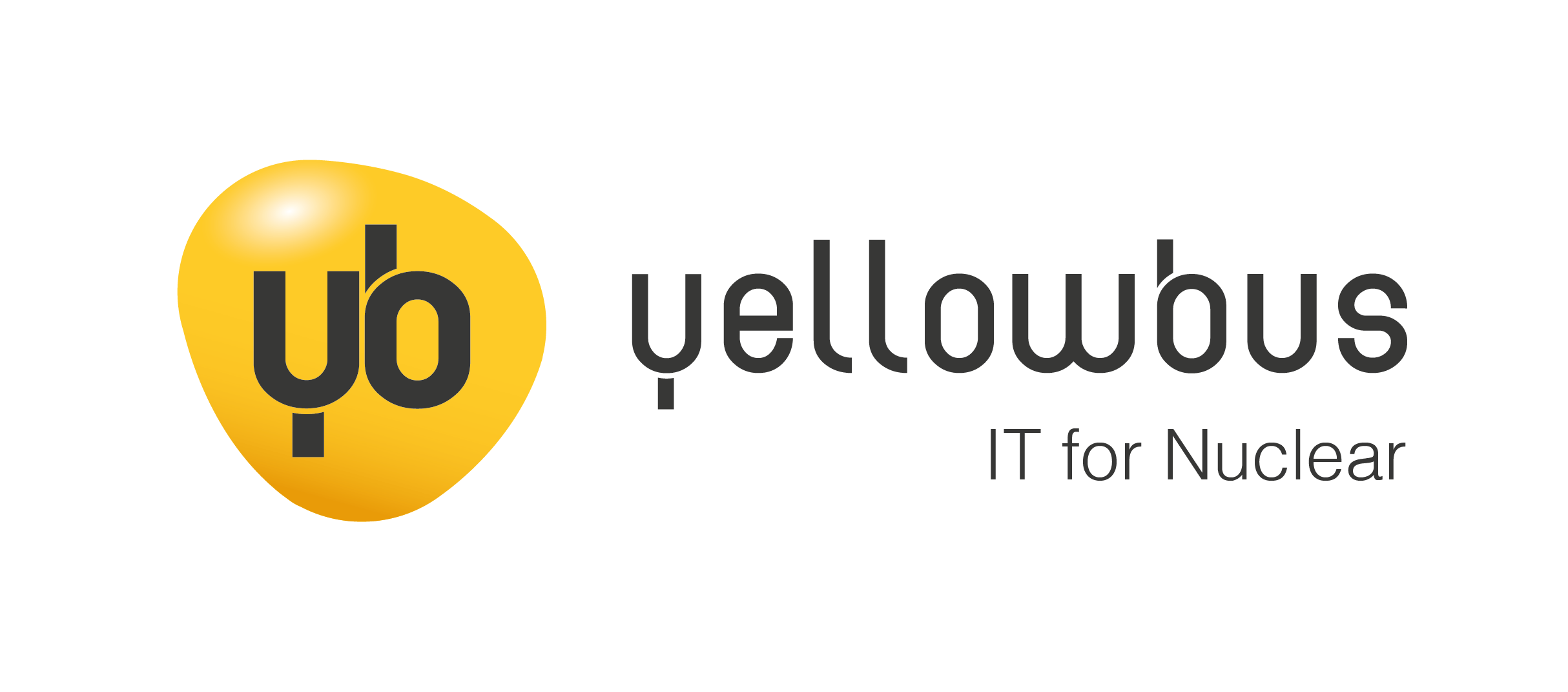 20 Years delivering connectivity
Not only was Birchwood Park the launch of Yellowbus with our first office, but it was also the start of our Y-CONNECT multi-tenant model allowing business parks to offer faster and more reliable connectivity and services, within a fraction of the time.

We have enjoyed many years working alongside leading business parks such as Birchwood Park (Warrington) and Westlakes Science Park (Cumbria).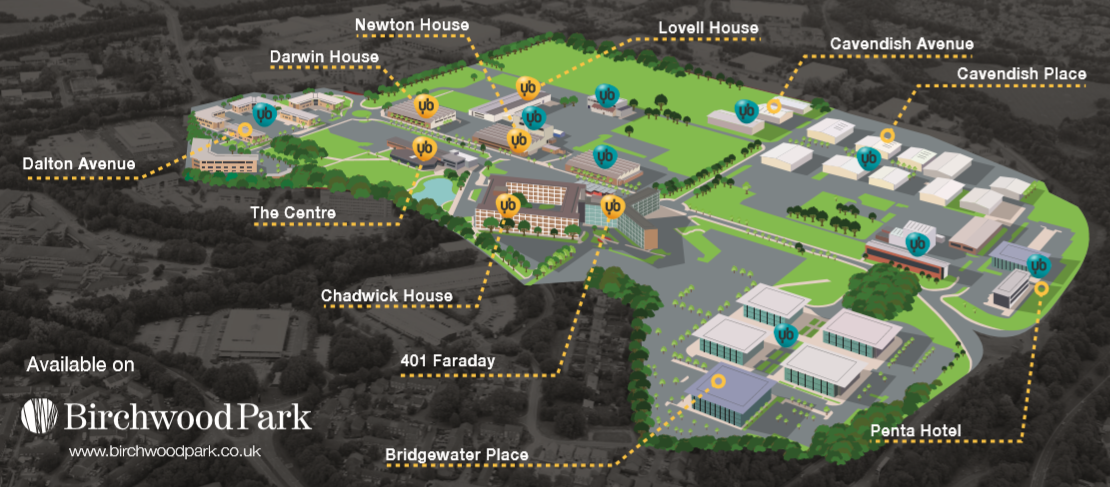 The Team
Our biggest asset has to be our team - With their drive and commitment across all departments we have been able to offer managed IT services to a high standard for a vast array of businesses across the North. Our technical teams have developed into leading professionals within the sector and our commercial/sales/management teams have developed amazing communication and business systems to ensure customers are receiving the level of service they need to succeed.
Our teams are able to deliver & maintain high levels of service & quality by living by these values:
Attitude
– They approach everything with a positive attitude, deliver high standards & inspire other's


Collaborate
– They believe in the power of working together


Own IT
– They take ownership, stay accountable and do the right thing


Communicate
– They understand that human communication is KEY


Get IT done!
– They do what it takes to get the job done, keep our promises, add value and exceed expectations.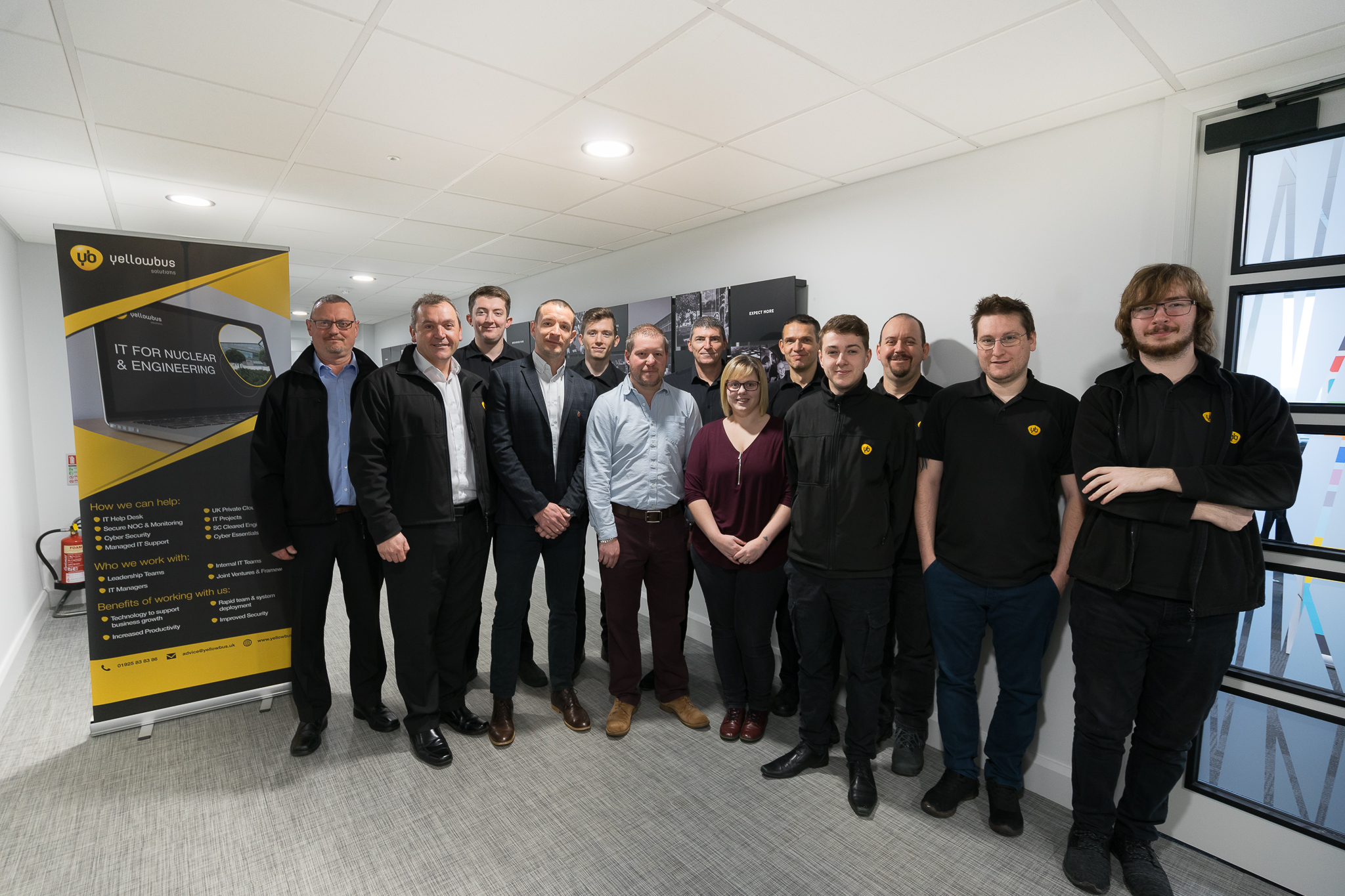 Here are some comments from the Yellowbus team:
"When I started working for Yellowbus it was clear from the start that we are not just a company, But a family. We strive to succeed as a unit."
Sam Cunningham – Sales Administrator – Yellowbus
"Working for Yellowbus has been a real pleasure for the 11 plus years I have been part of the team. From the Directors down to everyone in the organisation, it is friendly and welcoming, and all input is valued"
Adam Ollier – Network Manager – Yellowbus
"Working at Yellowbus is both challenging & rewarding which gives a perfect balance! It's a forward-thinking IT company consistently improving services for streamlined secure solutions."
James Rooney – IT Account Manager – Yellowbus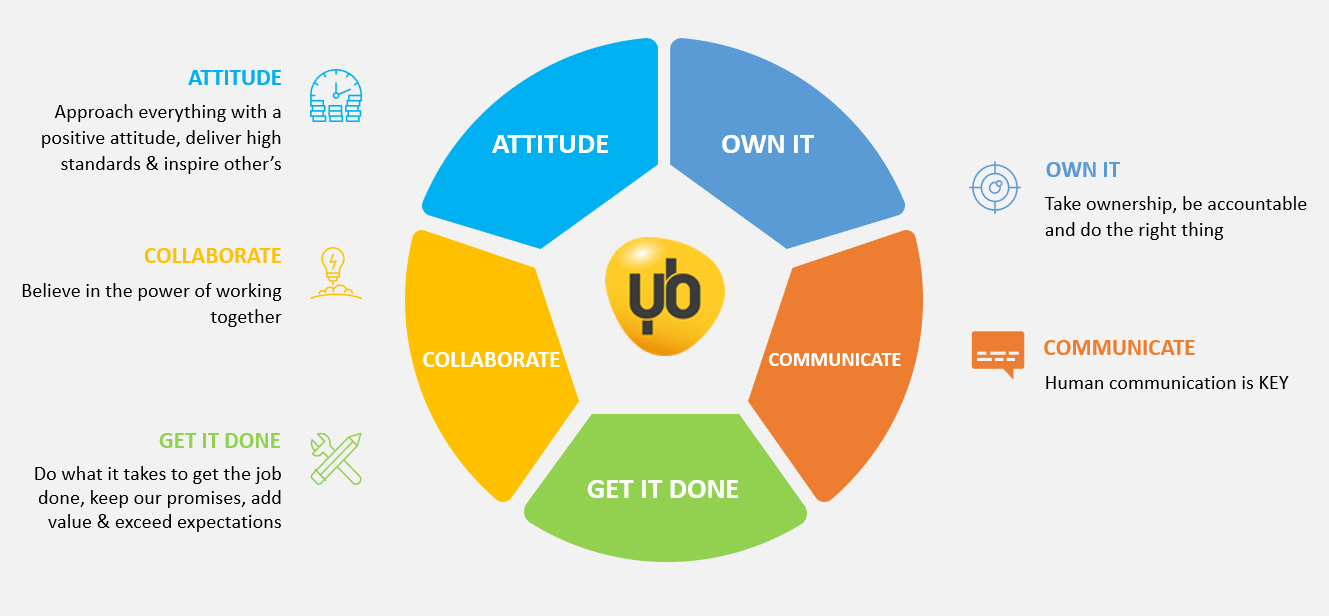 Here's to another 20 years…
What's next for Yellowbus? Here's some exciting projects in the pipeline to watch-out for:
Releasing our SD WAN offering allowing businesses greater control over their networks, WAN's and application deployment allowing improved business performance.


Expansions for our Multi-tenant business park solutions across more business parks with a nuclear/engineering focus


Expanding and launching our security offering range into the Nuclear and engineering sectors.


Growing our Teams to support more businesses across the UK


Growth into specialist sectors such as aerospace, space, defense and science


Thank you from Yellowbus
To everyone that works for, worked with, received services from or partnered with Yellowbus – We would like to say a massive thankyou from the team. We could not have done it without you. Here's to the next phase of improving IT & technology delivery to allow businesses to grow and achieve THEIR goals!
Comments from the Board of Directors:


"20 years in business, I can't believe it, time really does fly when you are having fun. An amazing achievement to have ridden through the economic storms that we have experienced over the last two decades, but I would not change anything. The reason we are still strong after all those years is the teams and people we associate with, whether that be our staff, clients or suppliers. We have experienced so much external change in the last two decades that I would safely say we have changed drastically as a business at least eight times. If I could offer advice to any fledgling business I would say - embrace change or get left behind".
Mark Bowater – Director | Yellowbus Solutions Ltd
"After being involved with every part of the business from technical, commercial and management it's clear to see why Yellowbus is successful. At the core of everything we do are the customers objectives. Yes, we deliver IT and technology, but that is just the tool to support business growth and performance. Many service providers concentrate solely on the support and tech, and not what the business needs to achieve. I am proud of the team we have built, and services we deliver and look forward to continued success delivering managed IT to the nuclear and specialist industry sectors".
Mike Douglass – Director | Yellowbus Solutions Ltd
"Yellowbus has gone from strength to strength and it is with great pleasure that we are welcoming in our 20th year. A business is only as good as the people within it and Yellowbus is a testament to the tireless dedication of staff who work here. I would like to wholeheartedly say thank you to everyone within Yellowbus for making it what it is today and look forward to a very exciting future ahead. "
Mike Ruck – Director | Yellowbus Solutions Ltd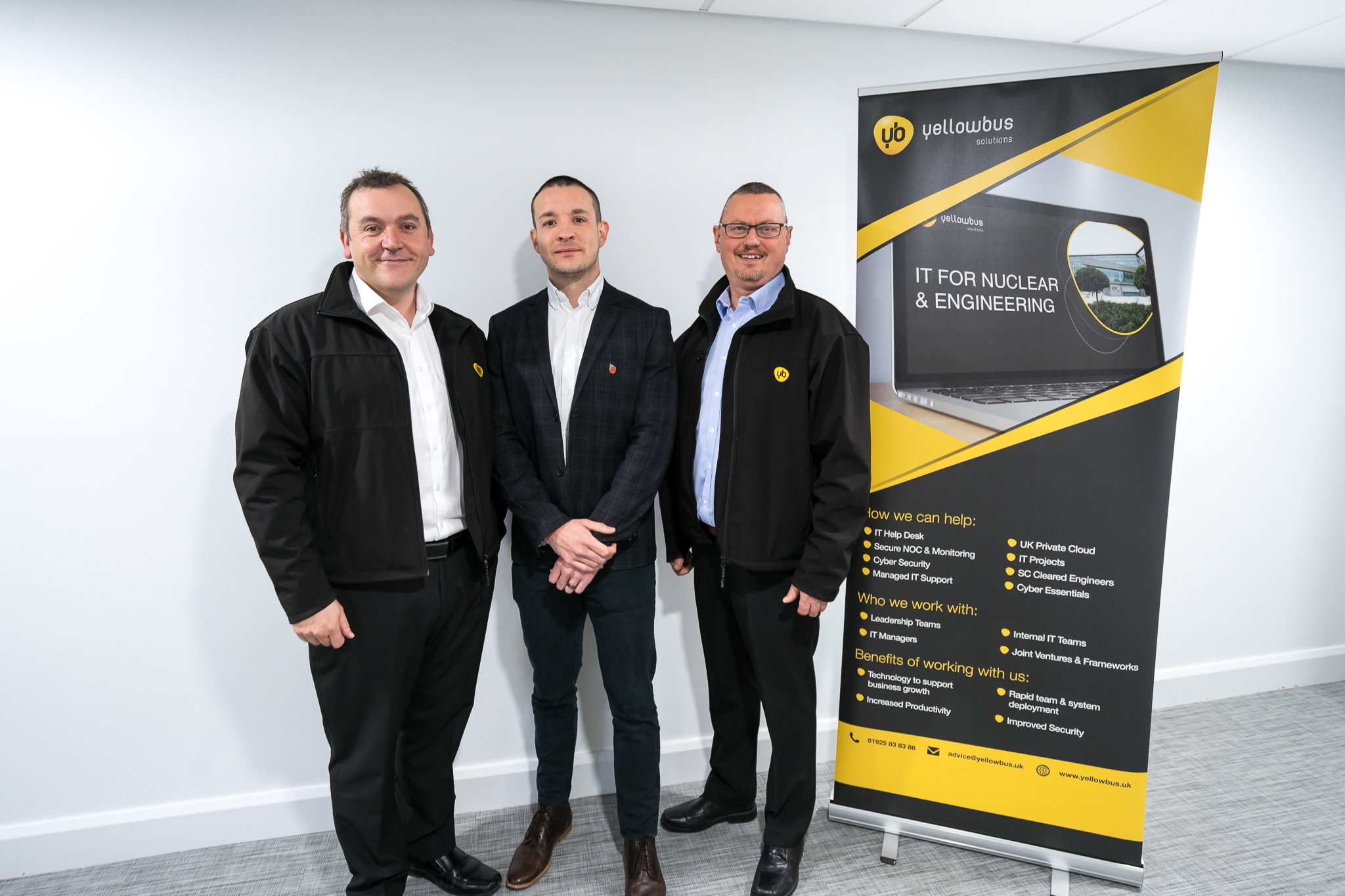 Let's talk…
If you would like to discuss this blog, Yellowbus 2020 or have an IT challenge please contact us or contact Mike Douglass at michael.douglass@yellowbus.uk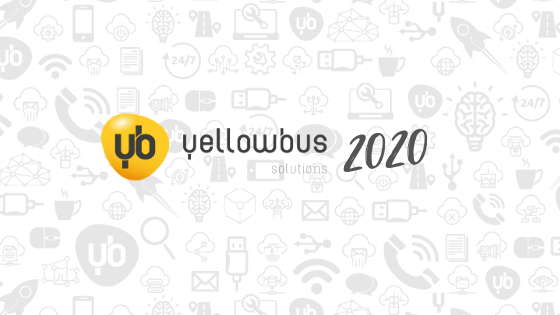 ---