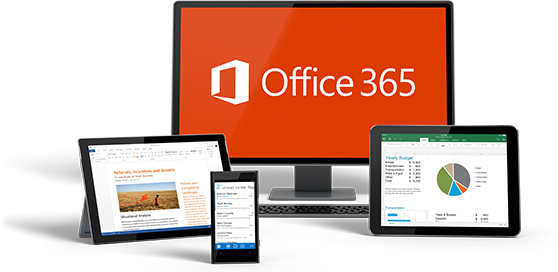 In this article I'd like to go over some of the basics available to users of Microsoft Office 365 with regards security.

Firstly, Microsoft Office 365 is a great product and toolset which we've used internally for many years. Its a suite of products that is used throughout the business. Its improved communication, team work and collaboration whilst also offering insights in to how efficient the business is running. In fact, if I don't open Outlook, Excel and sharepoint on a daily if not hourly basis, I would be amazed.

Microsoft Office 365 is based on a customisable information security platform which allows clients to secure their data, save on technical resource and improve workflows.

One of the most common queries we have is "how do I know my data will be secure?" which is a tough question to answer. In short, I don't believe there is a system in the world which is 100% hack-proof however there are things you can do to improve the security of your data. Another common question is "where exactly is my data stored?" which is a question for a whole other article.

Whilst you could store your data locally or create a private cloud, both of which is something we've done for many clients for various reasons, as per above there are some things which you can do for little cost which can dramatically improve the security of your data.

One of the most critical issues around data security and therefore how secure your data is, is quite simply how complex your username & passwords are. A recent study found that many people use very weak passwords and over 35% of passwords were replicated across other platforms i.e. a user would use the same password for LinkedIn, as they would for facebook. Another issue that was found was that 90% of organisations don't require more than 8 character passwords.

The study went on you show that low complexity passwords can be cracked in less than a day, medium complexity passwords can be cracked within a week etc so to increase the security of your data, some of the simplest things to implement revolve around your passwords.

In addition to passwords a great way to increase the security of your data is to implement a 2 factor authentication solution. Two factor authentication (2FA) is an additional layer of security over and above your username and password which can be implemented in several ways from mobile apps, to text messages right through to 3rd party hardware which you may have used for online banking.

To try and keep things short and to the point, your data is as secure as its weakest link and Microsoft Office 365 security is no different, you should do everything possible to ensure you are not an easy target. Some of the easiest ways to improve your data security within Microsoft Office 365 are:
Create a password complexity policy
ensure passwords are changed frequently
implement a 2FA solution
Educate staff on how to create a complex password and avoid using the same password across multiple sites & environments
As a Microsoft Partner and a Tier 1 Microsoft Cloud Solutions Provider, we have access to powerful tools that can assess your current environment and provide a detailed report on how your data security could be improved and we can also assist in implementing secure solutions that meet your needs and budget.

If you value your data and believe data security is important but don't have the time to review the options available, why not call our friendly team of professionals now to arrange a discussion over a tea or a coffee or, complete the form on the right to ask one of our team to call you back at a time to suit you.
If you don't currently use Microsoft Office 365 but would like to see some of the features and realise the benefits of how it can help drive your business forward, why not register for a 100% free trial of Microsoft Office 365 via the link below.
---