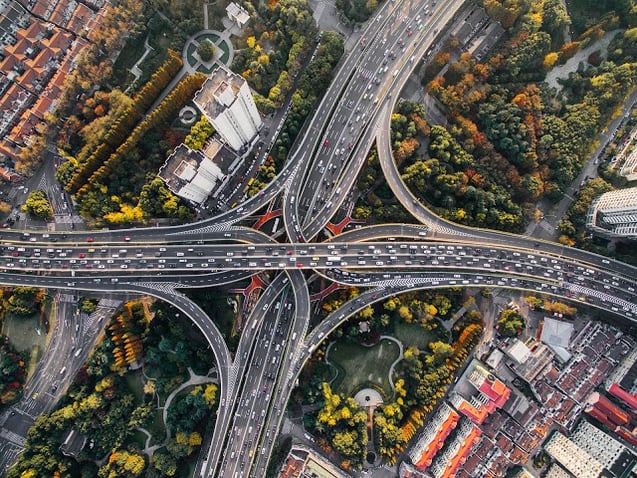 Businesses can't ask where they want to be in 5 years without considering where they want their tech to be as well.
The way we and our clients handle IT solutions has a direct impact on how this impacts business, growth, and disaster.
How do we build solutions now that will work later? By building solutions that can evolve over time!
Whilst we appreciate each client and solution is different, the need to build forward-thinking solutions with existing hardware is why understanding Azure is key to your next step.
In my last post, I talked about "Why Azure?", discussing the merits of Azure, its security, support and cost. In this post, I'm getting a little more technical and talking about IaaS and PaaS, the two basic services Azure offers users.
Azure is Microsoft's cloud platform. Users can buy service for storage, hosting, or running application on-demand from its global network of data centers offering servers, storage, and software. It supports the largest number of operating systems, devices, databases languages, and tools. Azure's primary options are IaaS (Infrastructure as a Service) and PaaS (Platform as a Service)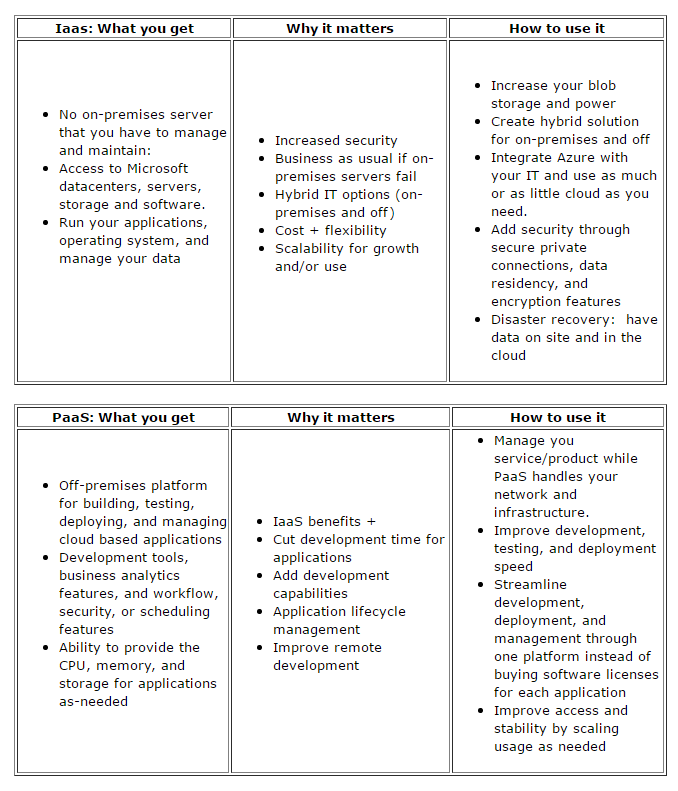 Infrastructure-as-a-service and Platform-as-a-service - What you need to know
Depending on your business, one of the above may be more appealing than the other. Learning about both should help you see how your current solutions can benefit from Azure's features but as per above, each client and solution is different hence why we have suitable tried and tested alternatives should Azure not be a great fit.
Even for clients who have infrastructure already in place, there are excellent options to leverage your on-site assets, benefit from off-site infrastructure and still be thinking 5 years ahead.
If you want to learn more about Azure or would like an informal chat about your current infrastructure and how you can plan for the future, please do drop one of the team an email via advice@yellowbus.uk or give us a call on 01925 838386
---