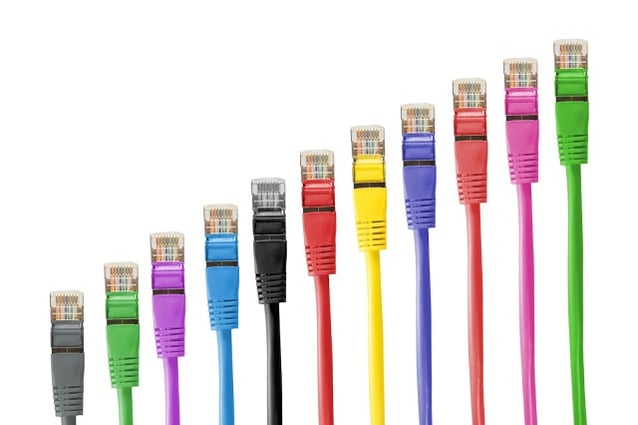 With the updates to Westlakes Science Park's internet and infrastructure imminent we have been asked "What does this actually mean for my businesses?"
This surprised us, as we sit in our head office with a solid 50mb dedicated connection that runs our office without any stress at all. This runs all of our PC's and our Phones with HD calling.
But over the coming year we are providing new and cutting edge technology such as hosted desktop from our new UK Hosted Data Centre. These technologies, while cost effective and providing incredible increases in productivity, are unfortunately only as good as your connectivity.
The beauty of all of this hosted technology is that you have the freedom to work from anywhere with a stable internet connection.
The issue with the above is the stable internet connection. While most home users are now well catered for with high quality fiber internet, businesses seem to be being neglected and/or overcharged for even the most basic, unreliable ADSL connections. We recognised this issue on Birchwood Park over 15 years ago and started creating a stable infrastructure that has flourished to a point where we can can provide 1Gb dedicated lines on request and 100mb dedicated lines very quickly. In perspective you can run 50 concurrent VoIP calls over a 50mb connection. This is more than enough for many businesses to get up and running.
However, it's important to understand that Business Parks are a mix of all types and sizes of business. Not all businesses can afford, or will not use, a dedicated connection. Maybe the office is only comprised of 5 users that use a small amount of internet and PC's who will not utilize a 50mb dedicated connection or even a 10mb dedicated connection. In this case the ability to offer pooled internet where 2 - 5 companies share the same internet connection can be much cheaper and can provide speeds that the company could otherwise not afford.
The ability to regulate who is using the bandwidth is crucial for this set up and it is something that we have invested heavily in to make sure that everyone using pooled internet connections is getting a fair deal.
This will mean that in busy periods you will receive the bandwidth that your company needs to use all of the new features available to ALL companies in 2017.
Over the next few weeks I will go into greater detail on the below features, but please take a look at the summaries and if you want information our team are always happy to talk about new technologies and how they can help your business, just email advice@yellowbus.uk and they will describe how these technologies can help your business:
Hosted VoIP
This, while not a new technology, is a fantastic way to make your company more efficient, flexible and cost effective. Make your phones work from anywhere that has internet connectivity with minimal outlay.
Hosted Desktop
Along with your phones working from anywhere that has internet connectivity you can allow you staff to connect from anywhere without taking any data out of your office. Hosted desktop not only means that you can save money by buying cheaper, less powerful, hardware for your users. But also allows for more backup opportunities and stronger security.
Office 365
Not ready for fully hosted desktop yet? Maybe dip your toe into the water of the cloud and move your on premise Microsoft Office to an Office 365 subscription which is a simpler billing model and more flexible solution for companies that are continuously changing users.
Hosted Servers (Azure)
For bigger businesses that are looking to host more of their services in the cloud Microsoft Azure can provide powerful and secure hosted servers that are less susceptible to downtime from things like power cuts or physical damage. This can also work out more cost effective for businesses than on premise hosting.
---