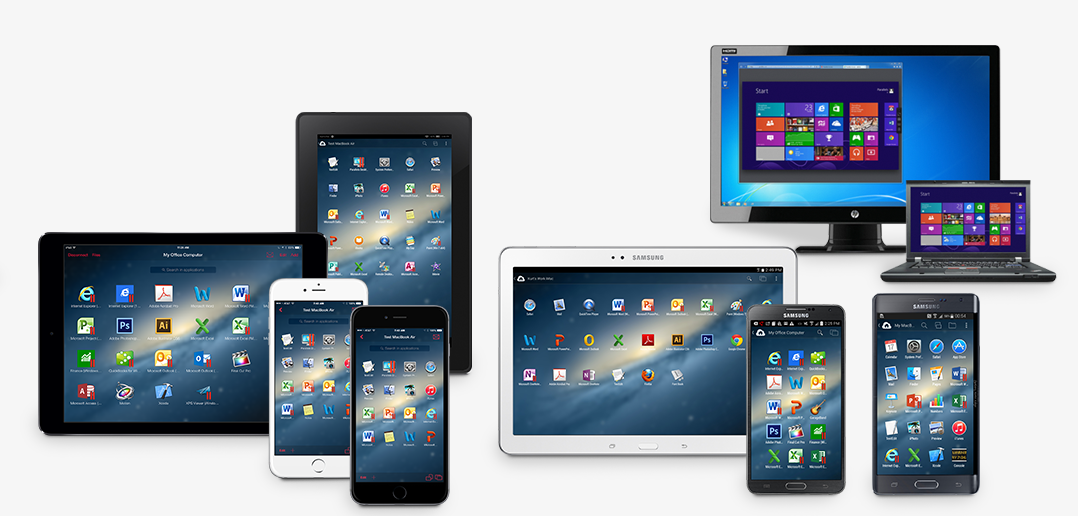 In this short post I'd like to cover one of the most common questions we get....What's hosted desktops all about and how can they help my business?
Depending on your position and what your responsible for, a hosted desktop solution has different benefits. For this post I'll focus on the overriding thought that you want to see if hosted desktops can save money, maximize productivity and improve the ability to scale up/down.
Lets break this down a little as "hosted desktops" can actually mean several things behind the scenes which can have a direct impact on the performance you expect and the recurring price you'll be charged.
A Hosted Desktop as you can imagine is quite simply a hosted desktop. This is a windows desktop experience hosted on a public cloud like AWS or Azure or, a private cloud.
I'll save the pro's and cons of public vs private cloud for another post as both provide access to the hardware needed to run the hosted solution and the support required to keep the solution up and running and up to date with service packs, hot fixes etc.
Currently if you use a cloud not owned by your company you'll get a windows server behind the scenes but it should have the desktop experience installed making it look like your standard PC environment. This is "the experience"....it is not "the performance".
Whilst the performance of your hosted desktop does rely on the size of processor and RAM, the overriding factor in performance is if the desktop is Session based or, true VDI.
In its simplest form a session based desktop is simply 1 server which allows multiple users to log in to it, each user having their own Session. All users share the CPU, ram and disk space allocated to the server.
VDI in its simplest form however is 1 virtual server, dedicated to 1 user thus the 1 user has access to the full CPU, ram and hard drive space available to the virtual machine.
As you can imagine the costs of both solutions are different due to the resources each will take up on a hosting platform.
So a hosted desktop is simply that, a desktop experience which is hosted. How can it help your business? again this is a great question that can mean different things to different people but a short list of the benefits a hosted desktop solution can bring is:
uniformed approach to desktop delivery
no reliance on specific hardware make/model
removes the need for complex, on site equipment or infrastructure
converts capex to predictable opex
easy to manage
easy to scale up/down and have the recurring cost reflect this monthly
access business applications from anywhere
conformance with industry data standards
improved security, reliability and recoverability
Picking the right solution for your business is a tricky one, get it right and you'll be able to on board new staff members really quickly and have them running the apps and sites needed to run your business in a secure and safe environment accessed from any number of pc and mobile devices at any location at the right price for your business. Get it wrong and you could pay more than you need for a solution which isn't right for your business needs and might not be able to grow with you easily.
Need to know more? why not check out the information on our site or if you would like a chat with a real person to work out how a hosted desktop solution could help your business please feel free to get in touch with one of our advisers who'll listen to you, work through how your business runs and guide you through the various solutions over a coffee.
Alternatively if you are cloud savvy and would like to progress your thoughts a little more, why not download our free "how to choose a cloud provider" guide below.
---