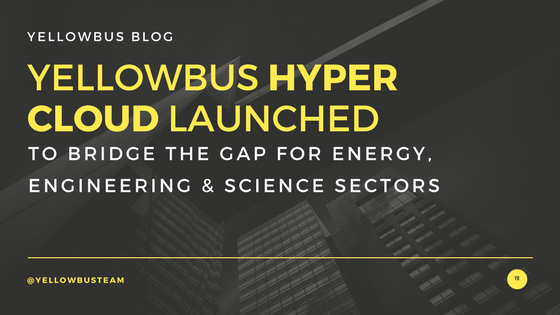 After working with companies & frameworks within the Energy, Engineering, Science & tech sectors for the last 10 years, we have learnt a lot about the special requirements, compliance and working practices that make these industries unique. The nature of these companies meant there was often security & technology road blocks that were encountered when looking to scale or mobilise staff and services quickly.
Many frameworks & projects within these sectors need to move quickly, scale rapidly and maintain a high level of security. Traditional methods of on-premise IT, technology & infrastructure make this very difficult to achieve, often resulting in spiralling & un-predictable costs, decreasing security levels and very slow delivery of services, staff and solutions.
Fast forward to the last few years, the buzz word of the business world is 'Cloud' – With the growth and 'cost of entry' to Cloud technologies improved, and now widely available. Many large vendors like Microsoft & Amazon have launched their public cloud offerings that now allow businesses to leverage enterprise technologies at the fraction of the cost, bringing improved security and massive advancements to Small & medium companies processes & services, not seen before using on-premise IT. For most sectors, this is great news and will allow businesses to scale quickly whilst maintaining security & compliance.
If your business operates within the Energy, Engineering, Science or tech sectors unfortunately moving to the 'Cloud' isn't as straight forward. We worked with many businesses in these sectors that struggled to adapt Cloud due to:
Un-predictable OPEX pricing that would fluctuate
Data Location issues –ie where is your data? No really, where is it? UK Only?… Most are not!
Compliance – Leveraging a Public Cloud can often lead to compliance and audit-ability issues
Data Centre – Can you visit and audit? Not with Public Clouds.
Security – Who has access to your data? You may never know.
Complexity – Public Clouds like Microsoft Azure and Amazons AWS are great services but unless you bring in a Public Cloud expert (Which will = high CAPEX), expect information overload and enterprise level complexity.
Over the last year, the Yellowbus team have taken our many year's experience designing, delivering & supporting complex IT projects, combined with our Nuclear, Engineering & framework experience and have developed an offering to help bridge the gap.
Let us introduce you to the 'Yellowbus Hyper Cloud' – A Suite of Secure UK Cloud products to allow specialist industries to adopt the benefits of the Cloud, whilst maintaining control of your IT and DATA. The Hyper Cloud product family includes:
Yellowbus Hyper Desk - Hosted Desktop Solution
Yellowbus Hyper Apps – Hosted Application Delivery
Yellowbus Hyper IaaS – Hosted Infrastructure & Virtual Server as a Service
Yellowbus Hyper CSP – Managed Cloud Support
In the next Blogs, we will deep dive each Hyper Cloud product to showcase all the features & benefits available to your business, but below is a snippet of the benefits of leveraging the Yellowbus Hyper Cloud suite of products:
Rapid mobilisation of services, staff, resources & frameworks
Enterprise level Security available to Small & medium sizes companies
Highly secure UK ONLY data centre(s)
Locked down to SC Security Cleared engineers with experience within the Energy, Engineer & Science sectors
UK Based and always available qualified Engineers
Cyber Essentials & ISO 27001 Platforms
OPEX Model and low CAPEX
Predictable & Transparent costing model
'Elastic' services – Scale up & down to mirror business demand
If you would like more information about the benefits of adapting the Cloud, The Yellowbus Hyper Cloud offering or would like to arrange a no obligation demo please call 01925 838386
---